• #rvmakeover #rvrenovation #rvgoals #glamper #rvdesign #rvremodel #luxuryrv #rvlife #campingwithdogs #rvfixerupper #rvinspiration #tinyliving #diy #rvflip #rvupgrade #rvinspo #retiredliving #harvesthosts #happycampers #wanderlust #rvblogger #lovethatrv #ca • 2008 Fleetwood Pulse 24A • Class C • Dodge Sprinter 3500 • with Turbo Diesel Mercedes Benz V6 3L 154HP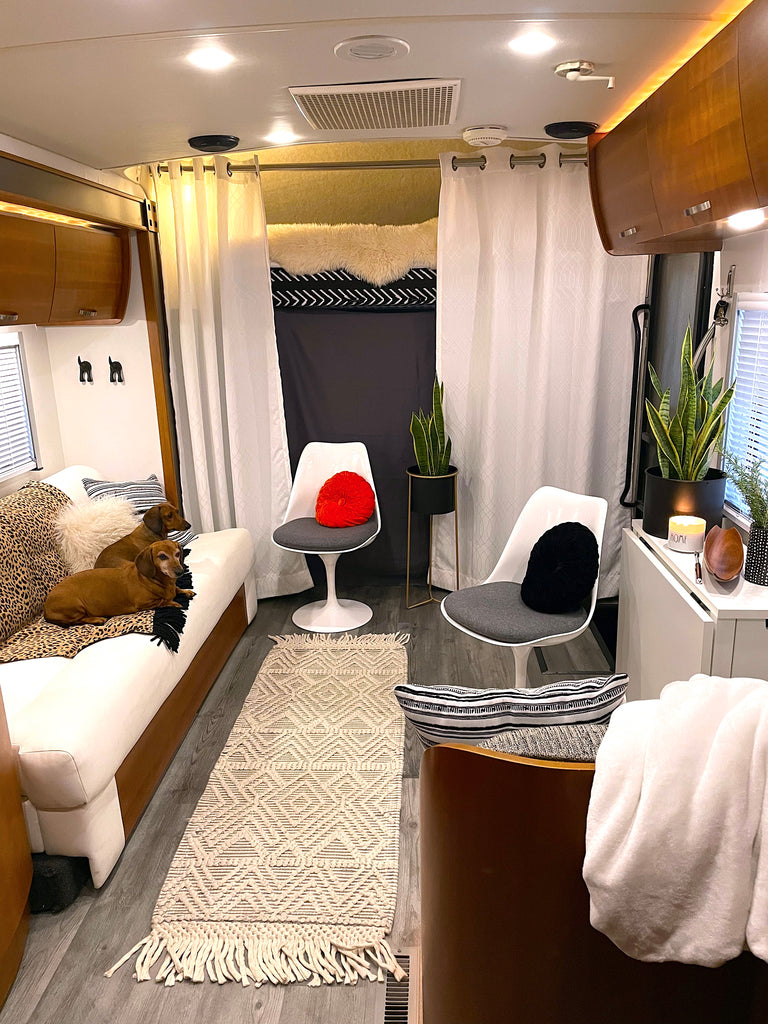 We got super lucky when we got one-way tickets to Phoenix, because the minute I stepped up and into the cabin of the RV that's now our baby, I knew it was going to be great fun to renovate, and call our own traveling home.  The rest of the story of how we did it, will be right here on The Traveling Weeners blog!
---
• 2008 Fleetwood Pulse 24A • beach • breweries • Class C • Class C RV • color selections • dachshund • Dodge Sprinter 3500 • dog life • dog lovers • game day • happy wieners • how to redecorate your rv • how to renovate an RV • inspiration board • life is good • litter mates • mountains • on the road again • oregon ducks • posers • puppy love • relax • RV • rv dogs • rv renovations • rv style • rvlife • RVreno • sightseeing • storyboard • traveling in an RV • traveling with dogs • Turbo Diesel Mercedes Benz V6 3L 154HP • ugly interior • vineyards • wanderlust • wienerdog • wine • working in retirement • working on the road
The Traveling Weeners are Otto and Jens, two happy litter mates.  Their owners, Scott and Pattie Wilkinson bought an RV to renovate and travel across the country.  This blog is to share the renovation process and travel adventures to visit family, wineries, breweries, the beach, mountains, and more!